Uses
For use on above ground treated wood products.
For use above ground on deck boards, railing, post tops and fence boards.
Use on areas that have been drilled or saw cut in treated wood deck boards, railing, post tops, fence boards, etc.
A 946 ml can will protect approx. 330 5/4×6 deck board ends or approx. 220 2×6 deck board ends, coated twice.
Do not use to recoat pressure treated wood surfaces.
Do not use for pressure treated wood in ground contact applications or in preserved wood foundations.
Do not use in dwellings.
Cut-N-Seal is not recommended to replace pressure treatment.

Application
The wood surface to be coated should be clean and dry prior to application.
Cut-N-Seal is ready to use – do not dilute.
Shake or stir contents before and during use.
Apply a first coat by brush, allow to absorb, and apply a second coat. Do not spray or dip.
Apply above 5°C (40°F).
Do not apply product to wood that will be used in water.
Do not apply to any body of water.
Do not contaminate irrigation or drinking water supplies or aquatic habitats by cleaning of equipment or disposal of wastes.

Clean Up & Storage
Clean equipment (brushes, etc.) with soap and water.
Store product away from food or feed.
Keep container tightly closed when not in use.
Keep from freezing.

Disposal
Do not reuse empty containers.
Dispose of empty container in household trash.
Unused or partially used product should be disposed at provincially or municipally designated hazardous waste disposal sites.
FOR MORE INFORMATION
Detailed instructions are printed on the product label. Follow the manufacturer's recommendation on the product label.
Resources
Click the following links to view more information on our product.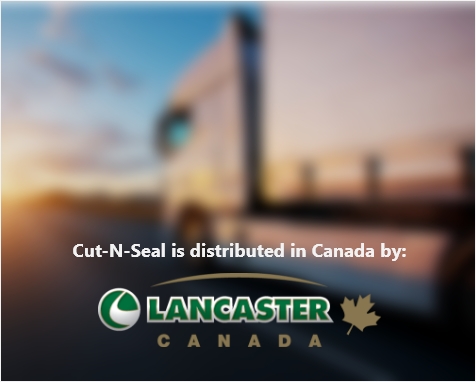 Looking to be a dealer?
If you are a retailer and would like to stock Cut-N-Seal in your store, contact Lancaster Canada:
Toll Free: 1-800-668-1124
By Email: customer.serviceca@lancasterco.com

Contact
If you have an questions or inquiries about our products fill out the form below and our team will get back to you as soon as possible.